You Can't Save What You Can't See
Get full spend visibility and the data you need to sharpen your procurement strategy.
You're managing spend categories on a 42 page spreadsheet that has crashed 6 times since 9 am.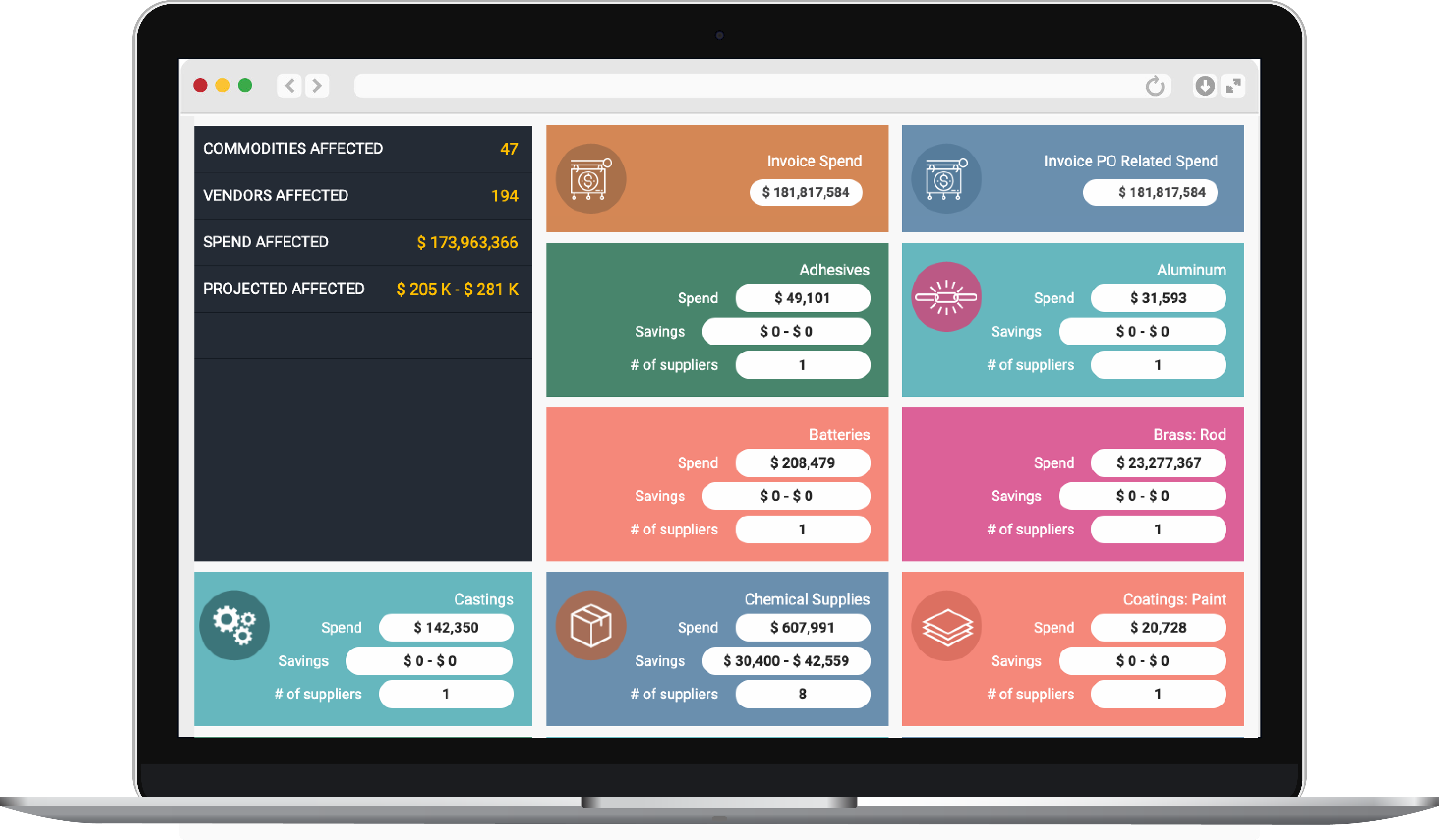 With the help of our analytics software, you can track direct and indirect spend, identify business savings, and optimize your
procurement strategy
.
Our Numbers Support Your Procurement Strategy
Our
strategic sourcing
platform ensures cost savings, reduced supply chain risk, and the comfort of knowing you're making the best decisions for your business.
Numbers don't lie.
Our strategic sourcing software provides the actionable insights you need to influence change in your organization.
Are you ready to see how much you could be saving?
We can't make you sign up for a free spend analysis, but you should really, really consider it.